The Oregon Trail is a piece of American history that lives in our common imagination. It is an interesting period in the nation's history as it was filled with both tremendous hopes and intense hardships.The pioneer families who braved the Oregon Trail became part of American history and lore, Their pioneering work continues to influence America to this day.
Teaching about the Oregon Trail doesn't have to be difficult. In fact, the Oregon Trail Unit can be a fun and engaging period in class. We've gathered 14 of the best resources to help bring the Oregon Trail to life in your classroom.
1. Oregon Trail Educational Resource Guide
This is a comprehensive set of lesson plans that cover almost everything you want to teach about the Oregon Trail and the Westward Expansion. The material is written at a junior high school level, but can be easily adapted for upper elementary or middle school social studies classes. There are many discussion prompts and classroom activities that keep this unit captivating from start to finish.
More information: BLM
2. Put yourself in their shoes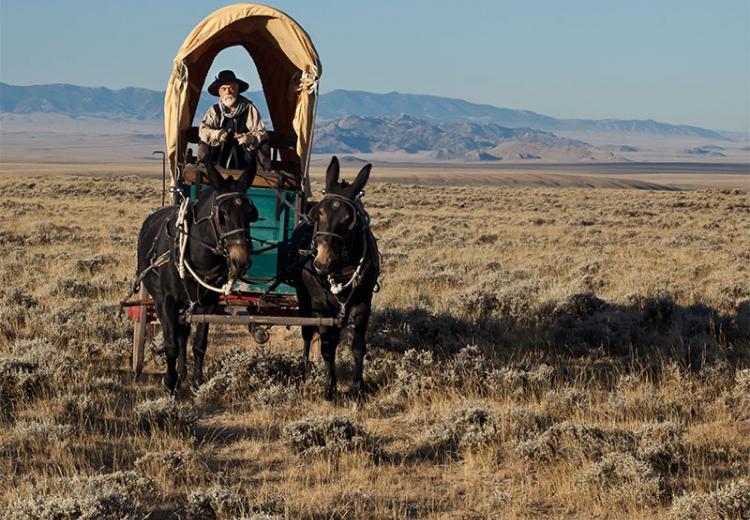 This lesson plan helps social studies students imagine what life was really like in the 19th-century Wilderness era. Students learn about their trip to the West and all the adventures and hardships faced by the first settlers.
More information: Edsitement
3. Oregon Trail Video Introduction
This lesson plan features high-quality videos that introduce definitions and concepts surrounding the Oregon Trail. There are also questions about video lessons that the whole class can participate in. Social Studies students can express their thoughts about the Wagon Trail and the Old West.
Learn more: Study.com
4. Oregon Trail Map Labeling Activities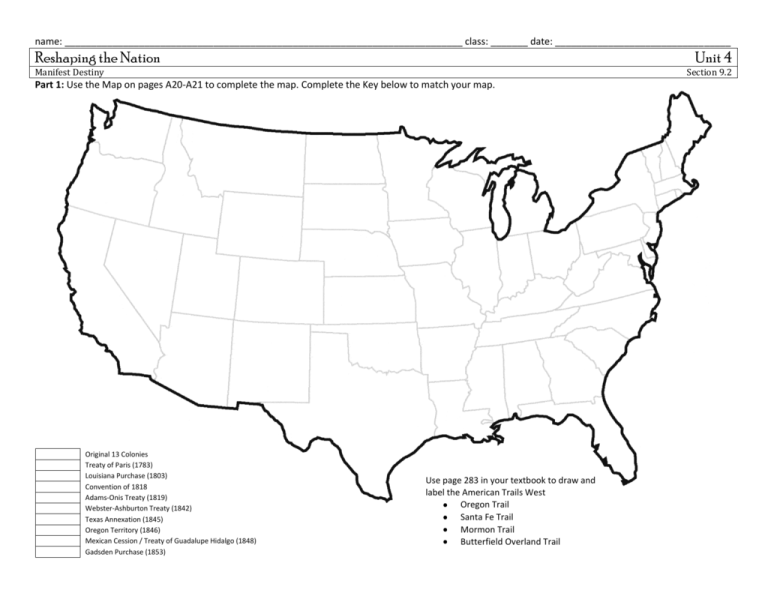 In this activity, students will learn about the Oregon Trail and the early days of westward expansion, and how the first explorers influenced Western history. Next, social studies students complete a map of the end of the trail. Label compass directions, neighboring states, and other important landmarks and points.
Learn more: PBS Learning Media
5. Oregon Trail Teaching Pack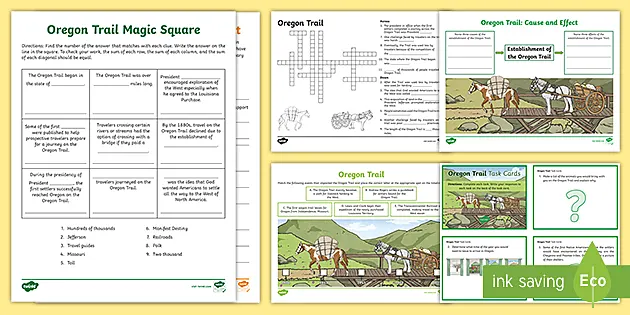 This is a comprehensive activity book that covers everything from an initial introduction to the Oregon Trail to a more in-depth analysis of its historical significance. There are some activities that are perfect for the classroom. It can also be assigned as homework.
More information: Twinkle
6. Oregon Trail for Kids and Teachers
This website has great materials for children. These games and activities relate to the life of pioneers traveling the trails in covered wagons. In addition, there are plenty of lesson plans that include hands-on activities that social studies students will love!
Details: Western Expansion
7. Oregon Trail Classroom Simulation
This is the ultimate resource for teaching the Oregon Trail and Westward Expansion. Beginning with a fascinating Oregon Trail PowerPoint, it continues with an interactive activity in which social studies students yell "Westward Ho!" It also features several Oregon Trail activities that require creative writing and problem solving. A comprehensive Oregon Trail unit.
More information: Mr. Harms
8. Classic Video Games: Oregon Trail
It's a video game that tackles the hardships of the Westward Expansion and allows players to think about everyday scenarios faced by pioneers in the 19th century. All the common ailments and hardships faced by the settlers are mentioned, and the old-fashioned video game style evokes a sense of nostalgia. It's a great way to end a unit and get kids thinking critically about everything they've learned.
More information: Archive
9. Ready-made Oregon Trail PowerPoint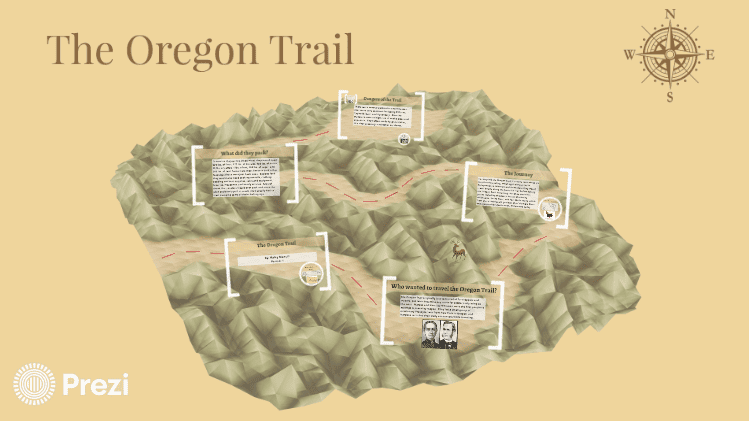 This is an engaging PowerPoint presentation that will interest children who want to learn more about the Oregon Trail. It covers the basics, along with key locations and dates during the era of western expansion. Plus, the best part is, just load the presentation onto the projector and start the lecture! No slide preparation required, but it provides a solid foundation for your students' concepts.
More information: Prezi
10. Raised Salt Dough Map of the Oregon Trail
3-D is one of the Oregon Trail activities that really helps social studies students understand and retain the key geographic features that shaped the westward expansion. They can see the rivers and mountains of the actual trail and fully appreciate the benefits of this creative project.In addition, a colorful and hands-on Oregon trail map is provided for reference after completion. increase.
Details: Class of One
11. Turn your classroom into a wagon train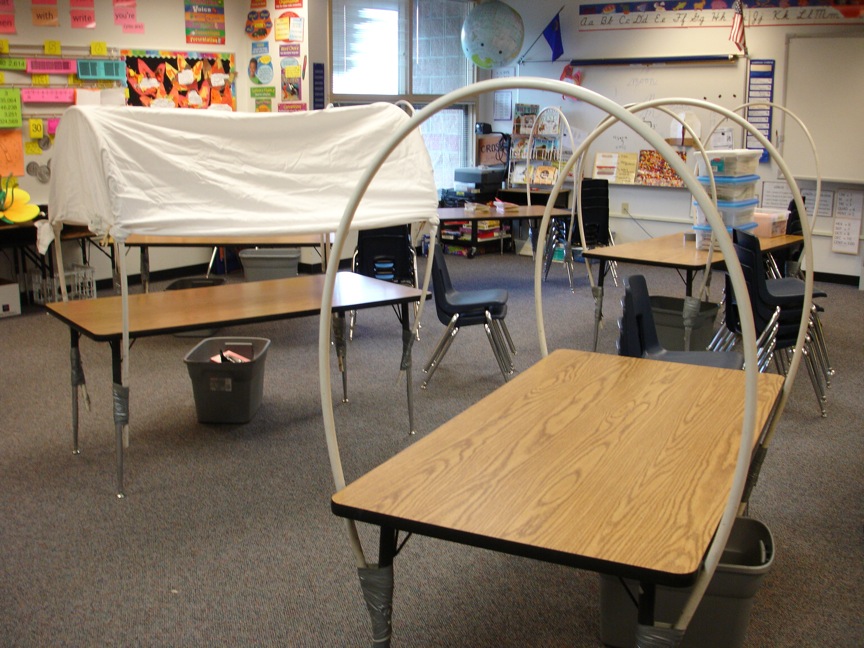 This creative activity turns each classroom table into a 3D Oregon Trail wagon. From there, each "team" can be encouraged to explore America's path of westward expansion. This is a great way to revitalize your social studies classroom, and you can incorporate these "teams" into group activities such as related Activity Mats and Oregon Trail Task Cards.
More information: Learning is tricky
12. Journaling Activities of Western Expansion Pioneers
This creative writing project is a book writing project where each student writes and 'publishes' a 'journal' detailing their pioneering experience. This is one of those hands-on Wild West activities that will make students think in a new light. In addition, it is easily distinguishable for all levels of social studies and literature classes.
More information: Literacy Loves Company
13. Oregon Trail Game Board
With this Oregon Trail game board, social studies students can experience the struggles of the pioneers of the Old West. It combines critical thinking with social studies knowledge. Helps connect learning to memory! Get up close and personal with Native American tribes, rushing rivers, and beautiful scenery in this horse-drawn carriage simulation game.
For more information: Pressmantoy
14. Can you survive the Oregon Trail?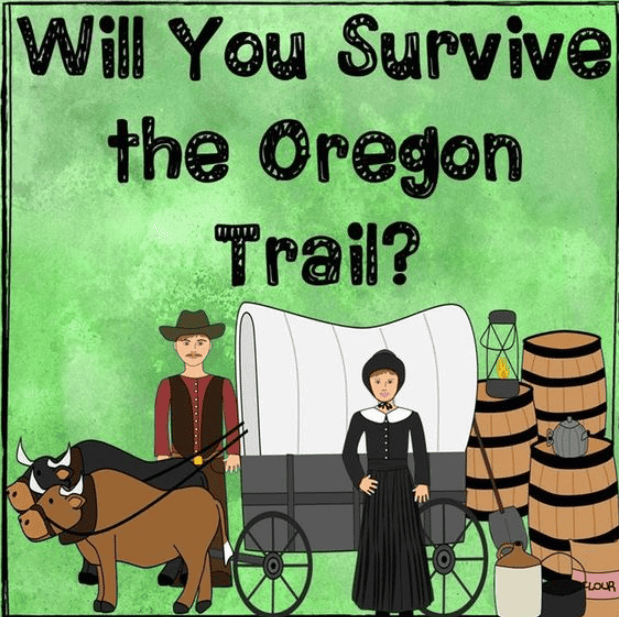 This is a comprehensive resource starting with the fascinating Oregon Trail PowerPoint. Below is a list of questions that will help you activate your schema. Then there are some Oregon Trail activities that help bring these American historical activities to life. Students will use these enriching resources to learn all about life's many challenges and social aspects.
More information: Pinterest