Apply science lessons to real-world applications with forensic experiments that put students at the center of crime scenes. Through crime scene reenactments, students learn how to collect and analyze evidence, record findings, and use critical thinking to find the culprit. Whether you're biology or physics curricular units, you can adapt these crime scene scenarios into interactive and awesome classes!
1. Crime scene printouts
Give your students the tools they need to become crime scene investigators with this Crime Scene Activity Pack. Includes printable evidence, information sheets, and worksheets for students to complete. Great for beginner forensics classes.
More information: ViaNova Learning Resources
2. Fingerprint type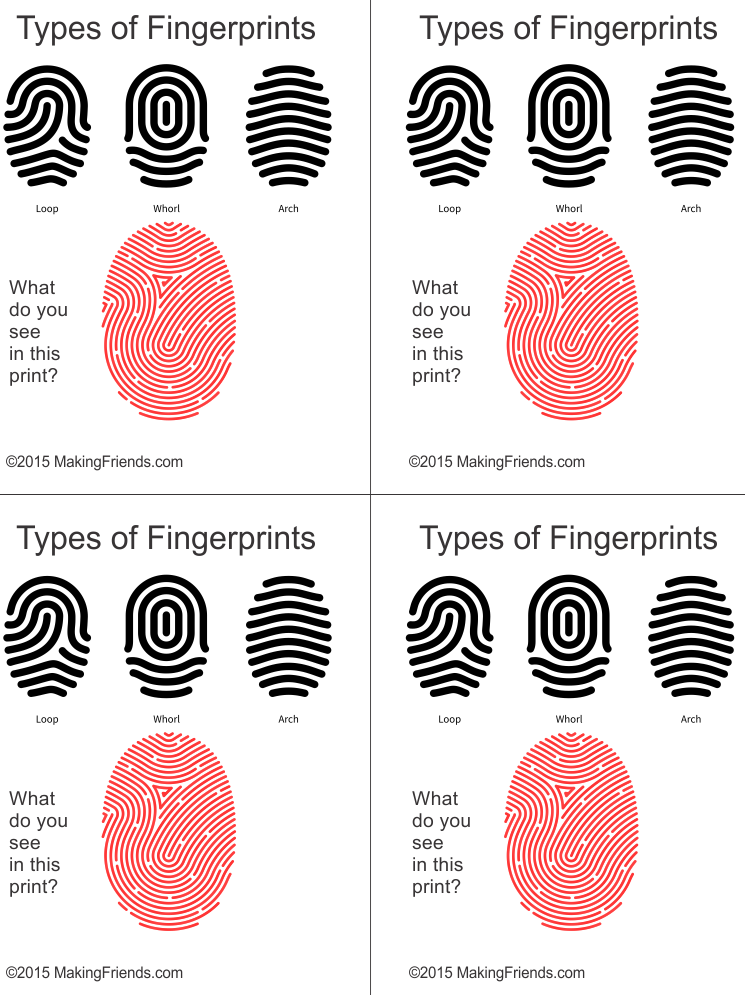 Learn how to identify the unique features of your fingerprints with this clue game. Have students crack their fingerprints in class to see how well they understand the material. Print extra fingerprints for evidence collection at the class robbery scene.
More information: Make friends
3. my fingerprint
Kids love this fingerprinting activity. Get your fingers properly inked, then unfold the print to help reveal the arches, loops, and whorls! Add family members and compare and contrast prints in genetics lessons.
More information: Tricia Stohr-Hunt
4. Fingerprint Dust
Use baby powder, a brush, and tape to find hidden fingerprints at the scene. Carefully apply the powder to the brush and let the kids dust the surface of the crime scene.
More information: KCEdventures
5. Shoeprint Detective
Pay attention to details! This easy activity is perfect for elementary school students. Students will need to pay close attention to detail to find matching shoe prints. Cut out the shoe prints to create a mix and match card version of the assignment.
More information: Activity Village
6. Forensic Fairy Tales
Add a little magic to your crime scene investigation activities. Take your students outside for a crime scene search in this nontraditional classroom crime lab. Review crime scene protocols before beginning evidence collection to prevent cross-contamination and evidence tampering.
Read more: Edgy Teaching
7. Forensic Trivia Quiz
Test your students' forensic knowledge with these easy digital quizzes. They cover everything from the basic principles of forensics to corpse farms and the decomposition of corpses. Use them in a series of lessons or combine them for a unit end test. Quiz can be timed for more challenging tasks.
More information: Fun Trivia
8. CSI Web Adventure
Digitize crime scene simulations. This website offers teacher instructions and at-home guides to help you build your own crime scene ideas. Easy-to-follow demo videos and links to historical crimes are great for keeping students focused and distance learning.
More information: CSI Web Adventure
9. Chromatography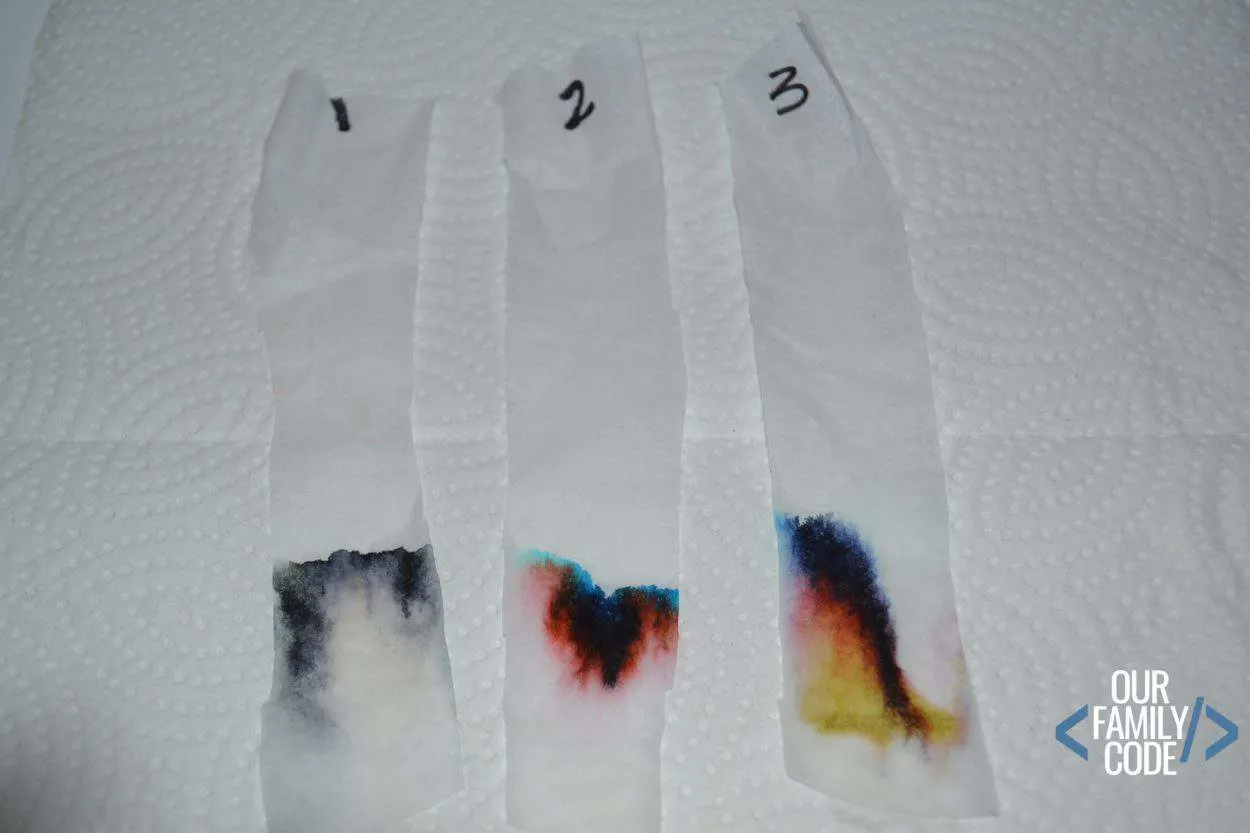 Test your chemical evidence with this easy lab activity. Get three different brands of black markers. Write notes in one and swipe all three to different coffee filters. Dip them in water and watch how the ink separates to determine which pen wrote the message!
More information: Our Family Code
10. DNA Bracelet
Add a cute craft to your forensic experiments. After discussing the DNA evidence, have students create bracelets that represent their genes. As they piece together genes, they discuss the structure of DNA molecules and how scientists use them in crime lab analyses.
More information: Practical Mom
11. Introduction to Forensics
This fun book follows Officer Dunn as he searches for clues. Written by a former police officer, funny and informative! Read on to learn the basics of forensic evidence while scouring photos for clues to a robbery.
Details: Amazon
12. Character Anatomy
Create a literary emergency in your classroom! Instead of dissecting a body, have them dissect a character from your favorite book. They must mark the character's external characteristics, personality traits, conflicts that leave "scars", and the symbols that represent them.
Details: Study All Night
13. Blood Splash Lab
Grab some fake blood and paint the scene red! This activity is designed to help students determine the effects of murder weapons, speed, angle and splatter. A unique way to teach kitchen safety topics such as knife safety.
Learn more: Learning Hypotheses
14. Crime scene model
Instead of having your students investigate the crime scene, have them recreate the crime scene! Then see if you can reconstruct the scene correctly and identify the perpetrator.
More information: Science of Curiosity
15. Video Worksheet
These digital videos introduce students to the FBI and its line of work. Shows how the FBI works with local law enforcement to track down criminals. Included worksheets make sure they're paying attention.
MORE: Inspiration for STEM Teachers
16. Kinematics
Add a crime scene simulation to your physics class! Equations of motion are used to find the velocity of an object. Use these worksheets to examine mock crime scene evidence. Follow clues and solve physics equations to find the culprit.
Details: Passionately Inquisitive
17. Crime Scene Sketch
Put your student's art skills to the test. As they enter the simulated crime scene, have the learners make a sketch of what they see. Make sure they pay attention to details. Have them come back later to see if the scene has been tampered with.
More information: Flickr
18. Interactive Digital Autopsy
This activity is for older students due to its graphic nature. Students click as the program guides them through a digital human autopsy. Each step of the process is explained. Help students better understand how evidence is collected.
For more information: Australian Museum