How do you keep your kids occupied during winter sickness this year (our house has been plagued with constant sickness this school year) or when school is closed for winter break at the end of the month? I think we can all agree that moms deserve winter break when the holidays come around.
Unfortunately, moms don't get a break. However, you can give little ones some materials and some instructions to let them loose in the world of Christmas crafts and earn a few minutes. increase).
Read on for 20+ Christmas crafts to keep kids occupied this holiday season.
A relatively mess-free craft, these waterless snow globes are not only fun to create as an activity, but they are also beautiful holiday decorations that you will enjoy for years to come.
It's never too late to start counting down to Santa's visit on December 25th. Help little ones get ready for Christmas excitement with this cute (and simple!) paper plate craft.
By making DIY wrapping paper with your family, you can save yourself the hassle of going to the store and buying wrapping paper. Grab your paints and a roll of brown paper and unleash your inner artist!
Another easy activity that can be turned into holiday decorations, this festive wreath is made using a red ribbon and various green buttons of different sizes. You can do this with a piece of paper, cardboard, or canvas!
Kids love slime and making their own slime at home can be a fun DIY activity.put grinch Get some inspiration from your TV and make this bright green slime featuring cute red heart confetti. (Need help removing slime from your clothes? Click here to hack!)
An easy craft you can do at home using items you probably already own, have your child create these holiday cards and attach them to gifts for friends and family this season.
Salt dough ornaments are relatively easy to make at home and make great gifts for teachers and grandparents this time of year. Just use cookie cutters and cute ribbons (and bells if you have one!) to make these special crafts.
If your child likes Kinetic Sand, make Kinetic Snow instead this winter. You will need sand, cornstarch, dish soap, and water.
Another fun slime recipe. Place the little Mason in her jar and decorate it like a reindeer for an adorable gift.
No craft is easier than coloring. This free set includes 6 of his holiday scenes: Christmas tree, smiling Santa, reindeer, menorah, snowman and wrapped gifts.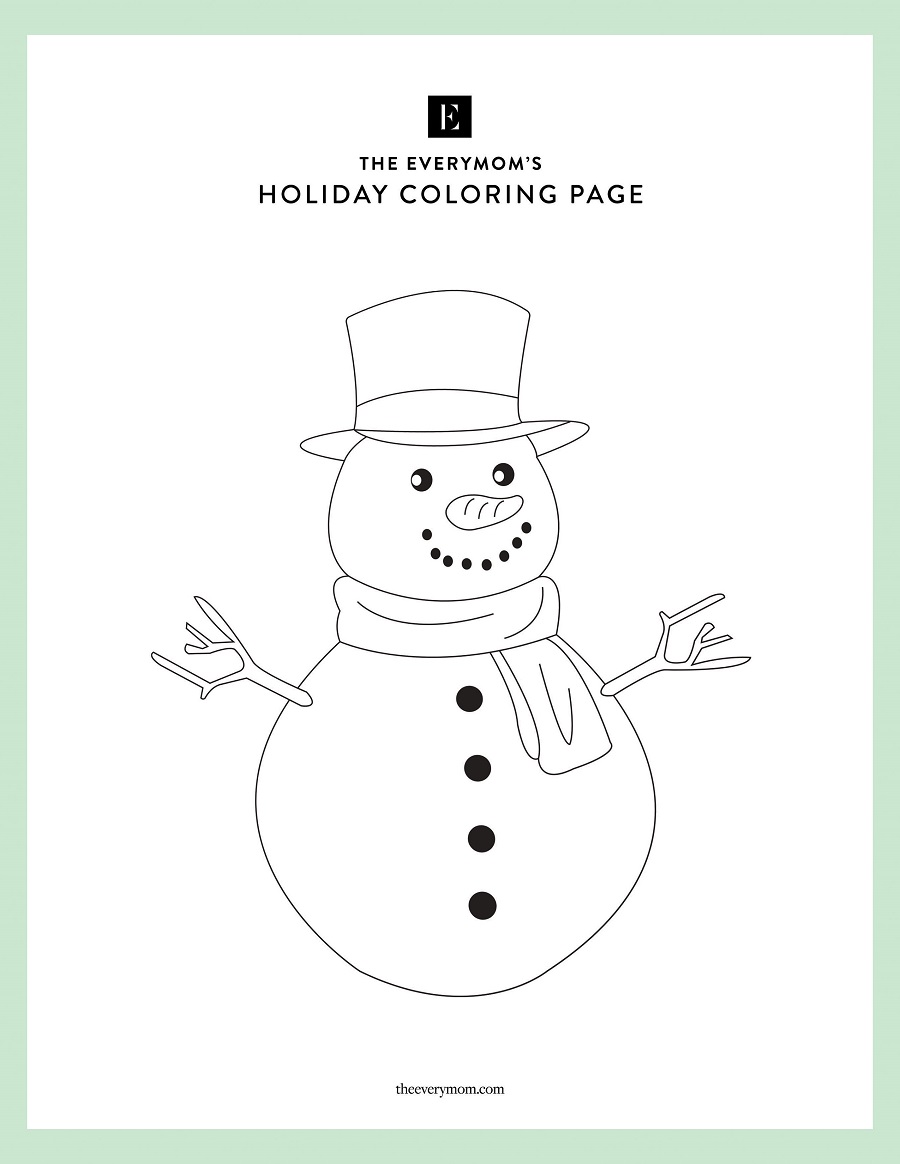 Get your kids to make and decorate their own felt Christmas tree with this fun activity and holiday decoration craft.
This free printable Christmas word search is a great activity for older kids. You can scan the page to find holiday-themed words like "candy canes," "cards," and "stockings."
This salt dough ornament features your child's little handprint and makes a special holiday keepsake (or gift!).
Help your child create Santa with this cute and easy-to-make craft using paper plates, construction paper, paint and lots of cotton balls.
Print this free scavenger hunt and take it with you to see the holiday lights, visit Santa, bake Christmas cookies, or do other family activities throughout the season.
Another fun Santa craft. Use popsicle sticks, pipe cleaners, paint, and cotton balls to create hilarious old St. His nick.
Download and print the free template linked within this craft to help your child create and decorate an upright Christmas tree using origami.
Has your child written a letter to Santa with their Christmas wish list? If you don't have time, you still have time. With our free printable Santa Letter Templates, it couldn't be easier.
Let your child's creativity shine with this unique Christmas tree activity using cardboard (perfect use for Amazon's delivery boxes!), string, paint and other craft accessories.
This STEM activity combines whole milk with dish soap to create a "magical" scientific reaction. Kids will love it!
21. Fine Motor Skills DIY Christmas Tree
This DIY tree activity by Valerie @outsidethetoybox uses two things you probably already have on hand. Box and food pouch cap.
25 Best Holiday Cookie Recipes