South Australia's Murray River will be closed to all non-essential activities until at least mid-January to ensure the safety of people due to increased water flow from the border.
The closure will mean that all boat use and river swimming will be banned immediately, with exceptions for essential reasons such as work, access to property, rescues, and food and fuel deliveries. can be established.
A speed limit of 4 knots has already been introduced.
Riverland towns usually reach their peak. Many families move from Adelaide to holiday houses to enjoy recreational boating along the river during the festive season.
South Australia's Prime Minister Peter Malinaukas said the decision was about public safety as people were already at risk.
"If people are in danger and our emergency services have to respond, this is a depletion of the resources that communities may have," Malinaukas said.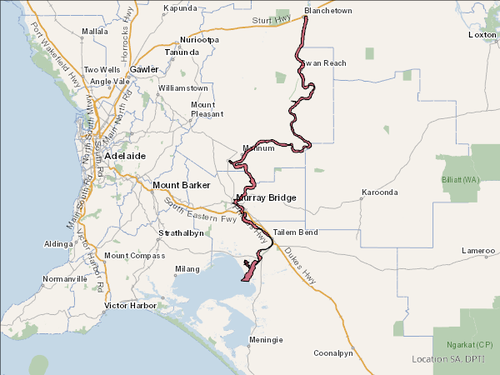 Another reason for the ban was to give SA Power Networks flexibility over power cuts.
The third main reason was to prevent further damage to the embankment.
"We know that unwanted wave action on levees can be damaging over time," he said.
"For the safety of our community, this is an inevitable decision that will have to be made at some point…we won't take it lightly, but it's something we have to do."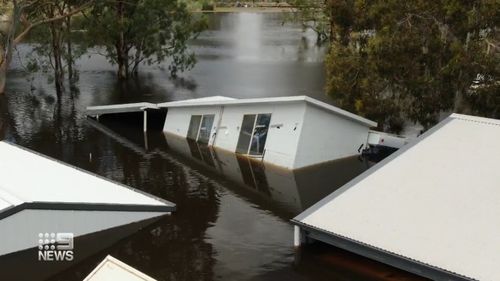 He reminded the public that in the next seven days there will be much more water coming down the river than it is now.
Chris Beatty, CEO of the South Australian Emergency Service, said there had already been eight levee breaches, but no serious impact on people or property.
"We're drawing attention to a lot of serious flaws," Beattie said.
"At the moment, there are three top priorities that our engineers and council are working on to fix or mitigate these issues.
"There will undoubtedly be a lot of garbage and debris in the river for many months to come."
He said all lowland communities will be issued vigilance and action warnings in sufficient time to ensure that people can make arrangements where they need to go.
South Australian police officers patrol the river to make sure people are aware of the ban on non-essential activities, and those who disobey the order can be fined $10,000.
Premier still encourages families to visit the town of Riverland and support local tourism and businesses.
SES will review the ban in mid-January to determine if the river can be safely reopened.
You can find the latest information on SASES emergency alerts and where to collect your sandbags
Here
.