Clarksville, Tennessee – Customs House Museum and Cultural Center is located in Historic Downtown Clarksville, Tennessee. Explore the entire city block featuring large gallery spaces full of art, science and history.
January events at the museum include Roger Dale Brown: Capturing the Essence, Maria D'Souza: From Dreams, Making a Difference, Night & Cities: Impressions in Lithography, Champagne & Chocolate.
Customs museum display
Roger Dale Brown: Capturing the essence
January 6th – February 26th | Crouch Gallery
Roger Dale Brown has made it his life's work to deeply connect with places around the world, incorporating his knowledge of nature, history, architecture and culture into his creative process. This collection of outdoor scenes showcases his passion and admiration for the outdoors.
Maria D'Souza: From a Dream
January 11-March 19 | Orgain & Bruner Gallery
Using the world's most iconic animals as raw forms, Maria D'Souza combines designs, colors and dimensions to create beaded skull pieces that range stylistically from western to contemporary.
make a difference
January 19-February 26 | Harville Gallery
Celebrate Black History Month with the stories of trailblazers in Clarksville's African-American community.
horse art
January 30-April 9 | Kimbrough Gallery
This inviting show showcases a variety of 2D and 3D works inspired by horses. Artists include Jill Sukup, Booth His Malone, Matt Flint, Mary Ross Bushholz, Sandy Graves, Rox Corbett, Sean Cameron, and more.
Nights & Cities: Impressions of Lithography
January 10th – February 26th | Jostens Gallery
Richard Frosham (1916 – 1979) was an American painter, lithographer and sculptor who studied and exhibited in Europe, Chicago and New York. His work is in the permanent collections of the Art Institute of Chicago, the Smithsonian American Art Museum, the Whitney Museum of American Art, and the Custom House Museum & Cultural Center.
Lori Putnam: Far From Home
Until January 3 | Crouch Gallery
Known for her expressive brushwork, contemporary compositions, and intelligent use of color, Nashville native Lori Putnam paints small to medium-sized works outdoors and works large in her studio. far from home It features works inspired by her travels around the world.
The Simple Life: Pictures of Karl Wilson
Until January 8th | Jostens Gallery
In this new series of photographs, Carl Wilson explores landscapes of land, animals and people in the Kentucky countryside.
Biennial Touring Exhibition of the Tennessee Watercolor Society
Until January 29th | Kimbrough Gallery
Active since 1971, the Tennessee Watercolor Society is a membership organization dedicated to promoting the prestige of watercolor painting and educating the public on the importance of the art form. Sponsored by the Lyndhurst Foundation, the traveling exhibition presents 30 of his paintings selected from the 2022 Jury Biennale.
Jill Mayo: Paper Dreams
Until January 29th | Lobby
Artist Jill Mayo's whimsical 3D paper constructions are handcrafted, one-of-a-kind and full of surprises. Originally from Northern Jersey, Mayo now calls Tennessee her home. She has experience in many mediums and all her art tells a story.
Museum event
1st Thursday Art Walk
January 4th at 5pm– 20:00
Publish for free
The museum is free to enter on the first Thursdays of Art Walk Clarksville from 5:00 pm to 8:00 pm.
champagne & chocolate
February 3, 6:00pm to 9:00pm
$75.00 ticket
Customs House Museum & Cultural Center's premier winter fundraising event, Champagne & Chocolate, is back for the first time since 2020! and enjoy chocolate!
Bid on a silent auction filled with unique artwork and donated items that are perfect for Valentine's Day gifts for your loved ones. Live music and wine pools add to the fun of the evening.
museum program
Storytime & Craft
Jan 5 & 19, 10:30am | All ages with adults
Free with Membership or Paid Admission | Family Art Studio
Join the Family Art Studio to read your favorite children's books and make fun winter-themed crafts.
*Parents are also welcome to attend and watch over their children.
Family Art Saturday: Snowflake Painting
January 28, 10am-12pm and 2am-4pm | | 3 years old or older, accompanied by an adult
Free with Membership or Paid Admission | Family Art Studio
We wish you a snowy winter! Make your own snowflakes in this creative painting experience. Perfect for the whole family! The paint may soak through, so please dress accordingly.
*Parents are also welcome to attend and watch over their children.
F&M Bank Huff & Puff Express Model Train
Exhibitions are held daily
Trains run from 1pm to 4pm on Sundays and from 10am to 12pm on Wednesdays.
Fridays from 10:00 am to 12:00 pm and the last Saturday of each month from 1:00 pm to 4:00 pm
Enjoy the largest model railroad layout in the area, boasting miniature castles, UFOs and scenic landscapes. Move cars, fly helicopters, and interact with a miniature world. The model railroad exhibition is held daily and the theme changes with the seasons.
Seasons: Museum Store
apparel sale
Offer expires January 31, 2023
Show off your museum and Clarksville with a new shirt! Seasons offers 20% off shirts, jackets, scarves, hats and more this month!
holiday schedule
new year
Open on New Year's Eve (12/31), closed on New Year's Day (1/1).
About the Customs Museum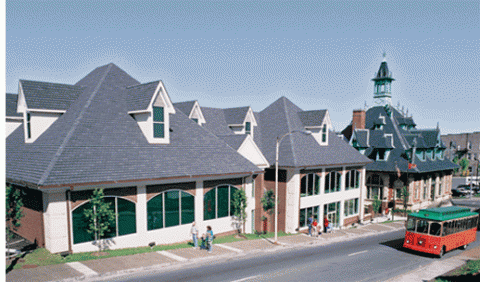 Located in the heart of historic downtown Clarksville, Tennessee, the Customs Museum and Cultural Center is the second largest comprehensive museum in the state. The original portion of the building was built in 1898 as the United States Post Office and Customs House for the Tobacco Trade. The original structure, which incorporates many architectural styles, is one of the most photographed buildings in the area.
At over 35,000 square feet, it hosts some of the best hands-on activities and special events in the area. People of all ages agree. The Customs Museum is worth a stop.
The Explorer's Gallery, with Aunt Alice's Attic, McGregor's Market and Kitchen, and of course Bubble Cave, is packed with fun, learning and fantasy. Finally, 'all on board' to see an amazing model train. Our volunteer engineers are "on the rails" every Sunday from 1:00 pm to 5:00 pm.
The museum's normal hours of operation are Tuesday to Saturday from 10 AM to 5 PM and Sunday from 1 PM to 5 PM. Admission is $7.00 for adults, $5.00 for seniors and college ID, $3.00 for ages 6 through he is 18, and free for under 6s and museum members.
The Customs Museum is located at 200 South Second Street. For more information, call 931.648.5780 or visit our website www.customshousemuseum.org.