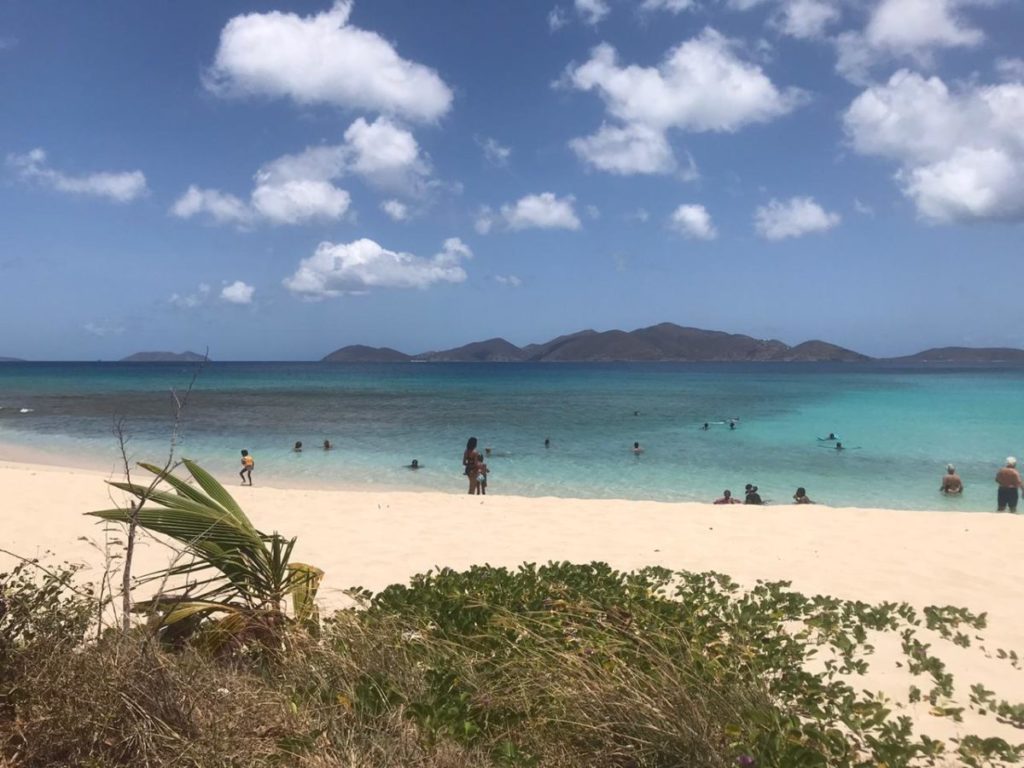 The Department of Natural Resources has warned the public that it will crack down on the practice of unauthorized events and activities held on the territory's beaches.
Natural Resources Minister Melvin 'Mitch' Turnbull said in a statement to the House of Commons on Wednesday that many people and organizations are conducting commercial and non-commercial activities and events on local beaches without the necessary permits. said.
According to the Beach Policy, which was officially enacted in 2020, to use a beach for commercial activity, you must apply to the Department of Natural Resources and Labor, whether by submitting an application or a written letter. Regardless of the size of the operation, the presence or absence of structure, the type of structure, whether it is transient or permanent.
"This includes all bar and restaurant operations, snack sales, souvenir making, beach chair rentals, water sports operations, other nature-based activities, hair braiding activities, spa massages, or activities on the beach. Applies to other activities involving the sale of goods or services, Turnbull noted.
This policy further requires Departmental non-profit activity approval if groups of more than 50 people are present, with loudspeakers and/or bonfires.
Personnel must submit an application or letter to the Department of Natural Resources and Labor for approval.
squat illegally on royal land
Turnbull said that in addition to violating beach policy, in many cases people "illegally build structures on the beach and even squat on the land of kings."
"Some people do not have basic legal requirements such as a business license, liquor license, or food handler license. To ensure the enjoyment of our users, we have established boundaries within which people must operate. All items that are not in use must be immediately removed from the sandy lands," the minister explained.
Despite the policy's stipulations, Turnbull said authorities within the department have repeatedly observed direct violations on several beaches within the territory.
He notes that empty beach chairs are often left for days after these unauthorized events, blocking visibility and preventing beachgoers from using priority areas.
Police and AG chambers involved
Turnbull also said the policy prohibits the logging or removal of beach vegetation, but complained that commercial operators had cut most of the vegetation on Beef Island/Long Bay Beach.
"The Department will not tolerate such blatant violations of beach use and management. We will work with you to upload beach policies and enforce applicable laws," Turnbull warned.
"This means we can expect unsanctioned events and activities to be canceled in the future. We are simply asking people to comply with the rules and regulations," Turnbull said. He added that if the territory does not protect its beaches, reckless behavior will ultimately drive out the very businesses that people are trying to benefit from today.
Copyright 2023 BVI News, Media Expressions Limited. all rights reserved. This material may not be published, broadcast, rewritten or distributed.