When the holiday hustle and bustle is over and the cold starts to set in, it's tempting to stay indoors and wait out the rest of winter. Shorter and colder days make it harder to get outside and make the most of the season, and some people develop seasonal affective disorder (SAD) at this time of year.
Ironically, one of the best ways to overcome winter blues is to go outside and embrace it. Spending time outside has been proven to reduce stress, improve mood, and improve physical health.
Here at EarthCare Sudbury, we want you to remember some of the great things the winter season has to offer. Put on your mitts, toque and your favorite boots and join us in stepping into the north!
hiking and snowshoeing
A great way to get outside and active this winter is to go hiking. Hit your favorite trails and experience the beauty of winter change.
Snow-covered forests are one of the most peaceful environments for walking. Some courses are designed for winter walking, but others require snowshoes. If you don't have snowshoes, you can borrow them from the Greater Sudbury Public Library using your library card.
If you're heading out with kids, enjoy the nature scavenger hunts found along the trail. Look for winter berries, bird feathers, acorns left in oak trees, or animal tracks. One of the great things about this season is that even if you don't see wildlife, you can find exciting tracks in the snow.
Birds are a must-see wildlife along the trail. Patience is a virtue, and what better way to teach your child this valuable lesson than by birdwatching? Join a birdcount or feederwatch this year and let the exploration begin. You can even go geocaching outdoors in the afternoon. For more information follow this link.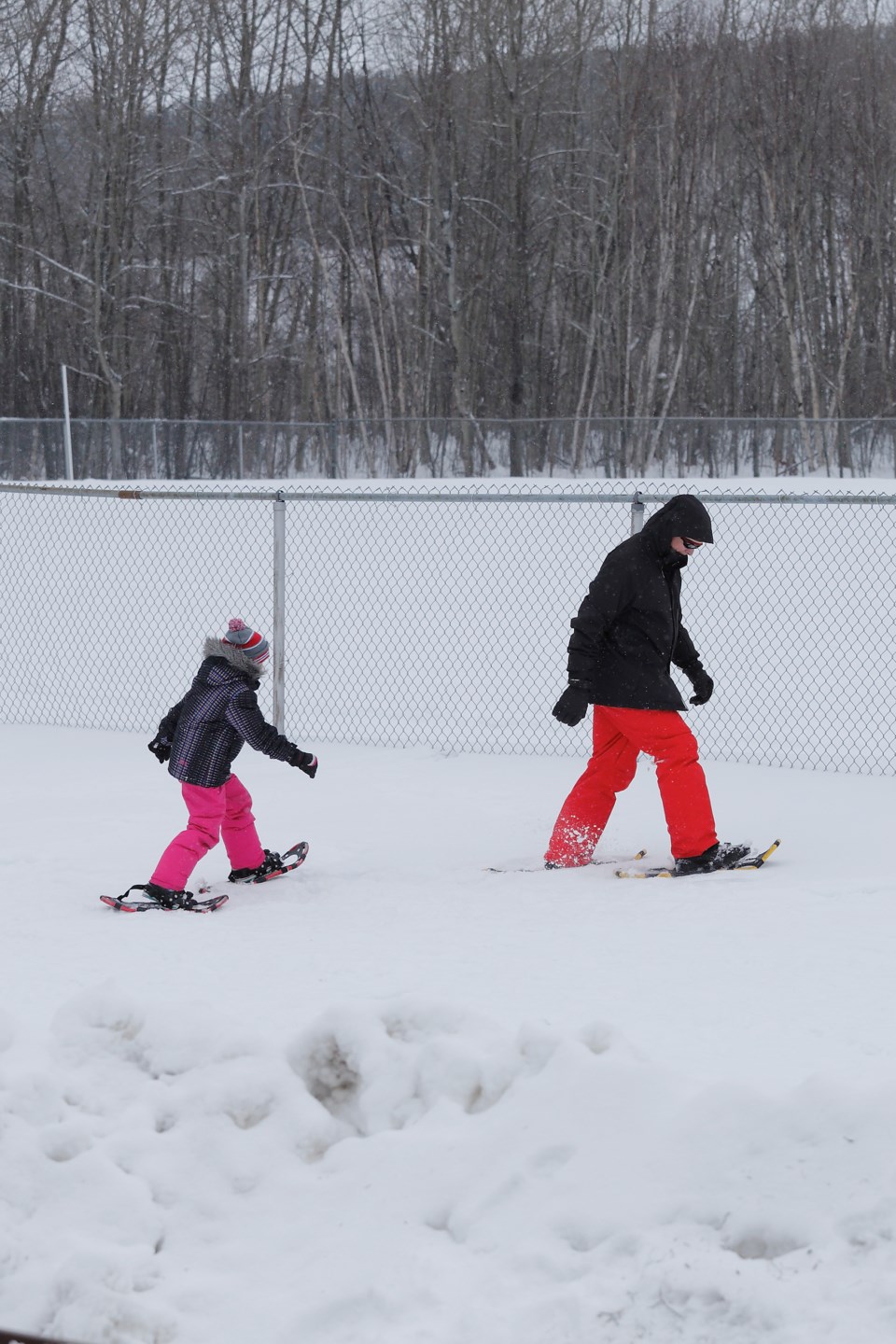 winter picnic
Pack a packed lunch if you will be outside for a few hours. Most of us imagine having a picnic on a blanket in the grass under bright skies on a warm summer day.
But why not have a true northern picnic? Bring your blankets and lunch and warm yourself up with hot cocoa under the lovely blue winter sky.
owl watching
Speaking of the sky, how about spending some time under the winter night sky?
Owl watching is a great wintertime activity and several species migrate to Greater Sudbury during winter. Most owls are more likely to be seen at dawn and dusk, but the snowy owl can be active throughout the day and can be seen perched on fence posts along roads and fields in winter. You may be
stare at the sky
On cool winter nights you may be able to see the Northern Lights. The northern lights can be seen all year round, but winter is the best time to see them, and there are apps available to help you predict them.
Seeing these lights requires venturing away from the city lights. While you're looking up, you can also do some stargazing, looking for constellations and nearby planets, or even try your luck by spotting a meteor, also known as a shooting star. The Quadrantid meteor shower is most active during the first few weeks of January.
skating, skiing, sliding
If you don't feel like venturing too far, there are plenty of fun outdoor activities close to home in Greater Sudbury. Did you know we have over 50 neighborhood rinks maintained by volunteers? You can check all outdoor rink locations online.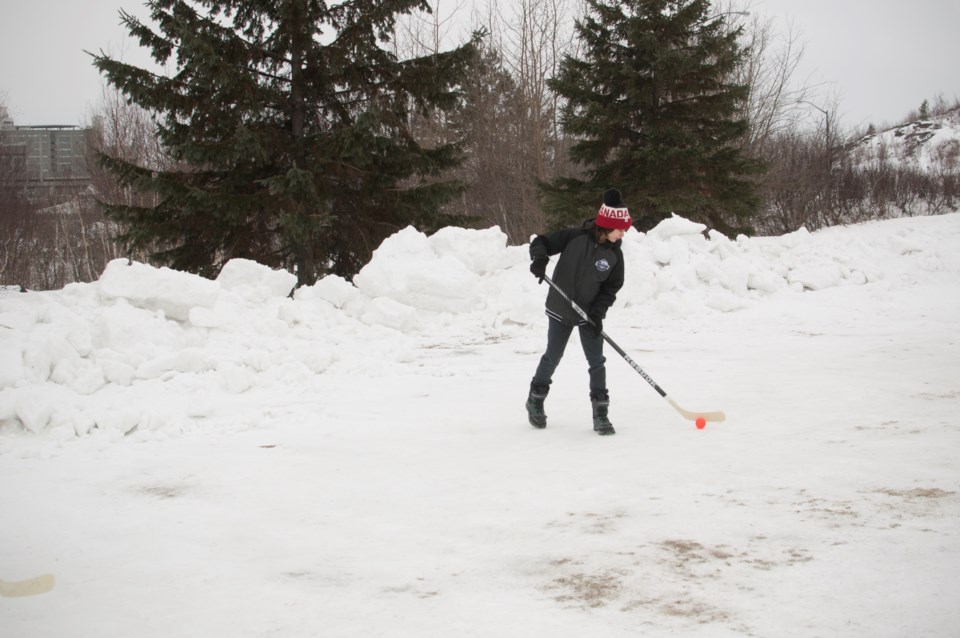 The city also offers free indoor skating at certain arenas. Visit Queen's Athletic Field, Kivi Park and Bell Park to hit the amazing skating tracks. Kivi Park also offers cross-country ski trails and fat biking. You can also explore several cross-country trails or hit the slopes of Adanak and Lively Ski Hill.
Another fun way to spend an afternoon outdoors is to visit the nearby Sliding Hill.
join an organization
If you want to get outside and stay active during the week, consider joining a sports team, book club, ski club, Sudbury Ornithological Society, or Sudbury Astronomy Club.
Some clubs and groups host their own winter events such as ice fishing derbies, community events and family days. Keep an eye on the community events page for upcoming events, such as the city's annual Snow Day.
just enjoy
You can also spend the day building a snowman or building a snow fort in your own garden. Winter crafts are another fun activity you can do at home. Take your craft outside and try making a frozen sun catcher, a colorful winter ice globe, or a frozen candle holder for him.
A backyard fire (be sure to follow local regulations) or an outdoor game night with friends are also fun options. If you plan to invite your company, make it a themed night or a potluck where everyone brings hot snacks of their choice.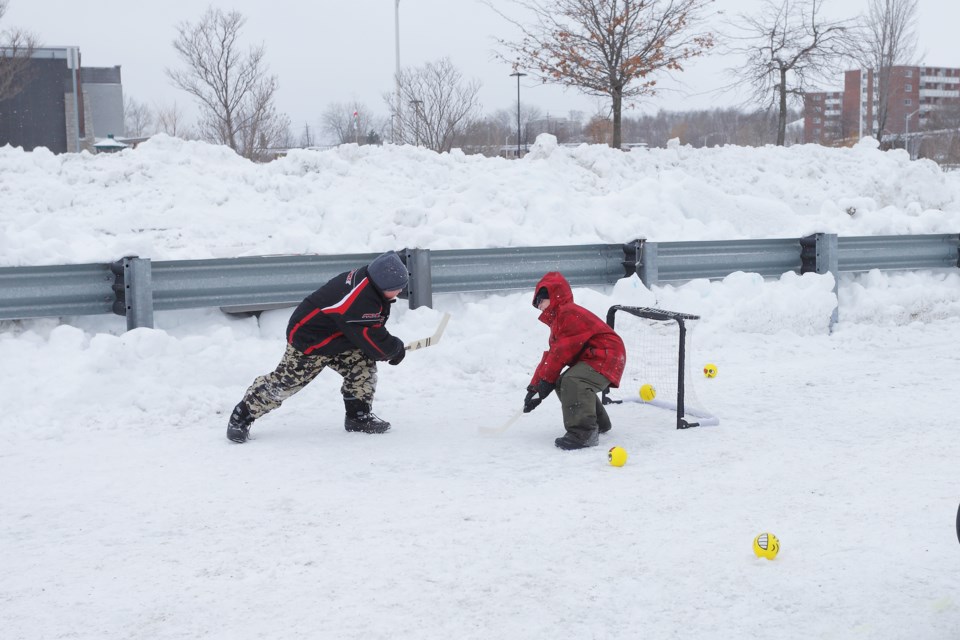 Don't hibernate in winter. Get outside and embrace all the beauty and fun activities winter has to offer!
If you have a project you would like the City to feature in a Green Living article, please contact Jennifer Babin-Fenske at earthcare@greatersudbury.ca.