Screaming gummy bears were the hottest tickets to Saturday's STEM Day at Yakima Valley College. literally.
A group of about 10 elementary school students, accompanied by their parents, watched intently as YVC chemistry instructor Emeka Udenze dropped gummy bears into test tubes filled with boiling potassium chlorate. A bright pink flame rises from the tube, and the former gummy bear cries.
Eight-year-old Avery Phillips walked away from the presentation intrigued by how scientists discover and manufacture chemicals. She said it was her favorite demonstration of the day.
Screaming gummy bears are just one of many science activities families can check out on their first STEM Day at college since the COVID-19 pandemic hit. Hundreds of people gathered to teach young children the wonders of science. This year's event was for children ages 4 to her 11.
The return of STEM Day
YVC has been hosting some form of STEM Day since 2009, said Rajkumar Raj, head of the university's engineering department. STEM stands for Science, Technology, Engineering, Math.
The first decade was just engineering days. But for 2019, event planners decided to involve faculty and students from more disciplines.
"We want our students, YVC students, to get involved in helping the community," he said.
At this year's STEM Day, dozens of students helped demonstrate. A physics student used a bicycle tire to demonstrate conservation of angular momentum. Others used homemade slingshots to help children fly stuffed birds, much like the video game Angry Birds. Members of the Engineering Club sold concessions to fund similar outreach events.
YVC partnered with the Oregon Museum of Science and Industry for the first time to offer several interactive logic puzzles. The family was able to guide themselves from the station with animal tracks, magnifiers, shapes and shapes.
Lizzy Coryell of OMSI gave a popular demonstration of controlled flames using highly flammable cotton and powder. She said the museum often partners with schools in the Portland area, where it is based, but this is the first time it has partnered with a university. She said she would like to return for her STEM days in the future.
chemistry and creativity
Addison Rude, 9, participated in a controlled flame demonstration. After he donned safety goggles, he used a straw to blow into a tube connected to the flame. As she blew, oxygen was supplied to the flame and she flared up.
Ruud said she volunteered because the experiment looked cool and the OMSI instructor inspired her. She loves science and her experiments are her favorite part of the subject, she said.
"You can show your creativity," she said.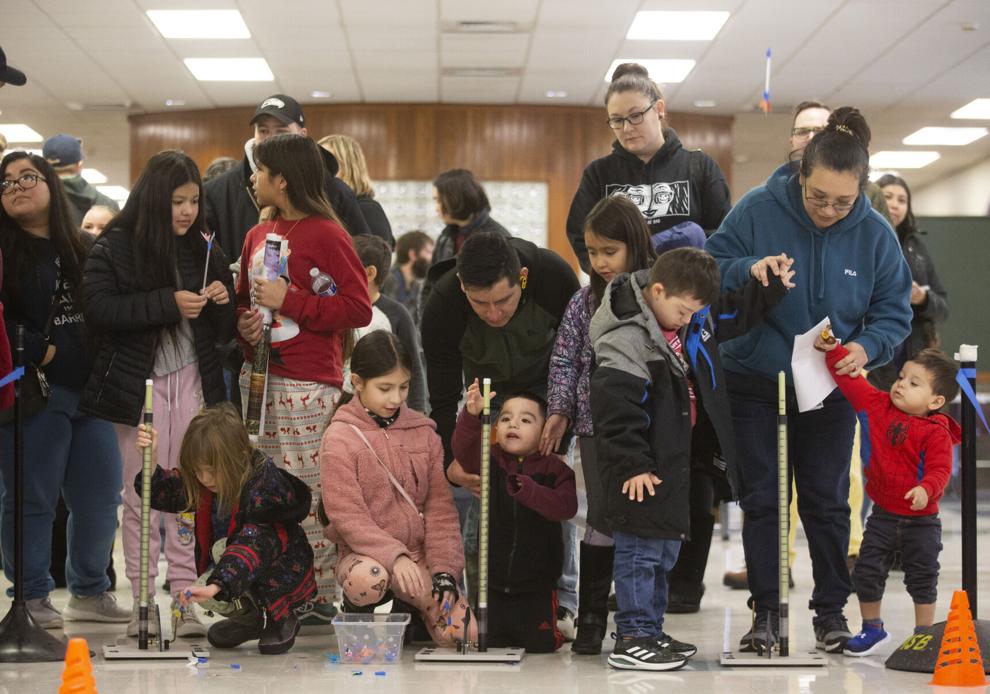 Earlier in the day, she was able to create a unique "rocket" out of straw and paper and launch it in a physics demonstration, which she enjoyed as well.
7-year-old Pete Latimer puts his creativity and scientific skills to the test with a bottled experiment with oil, water and coloring. The children were able to shake the bottle to mix the contents, but the liquids separated quickly due to their different densities.
Latimer enthusiastically shook the bottle and said he liked his favorite color, Midnight Sky Ocean Blue.
His father, Carey Lattimer, said he brought his son to STEM three days before this date. He was grateful to his parents for exposing their children to science.
"I think it makes their experience in life more engaging and enriching," he said.
involve children early
Vanessa Tucker, YVC's STEM Navigator, helped organize this year's STEM Day. It was her first time there, but she was excited to meet all the families who came to campus.
She said STEM Day gives kids the chance to spend time at college and explore science outside the classroom.
"I hope they will develop more curiosity and interest in the STEM field," she said.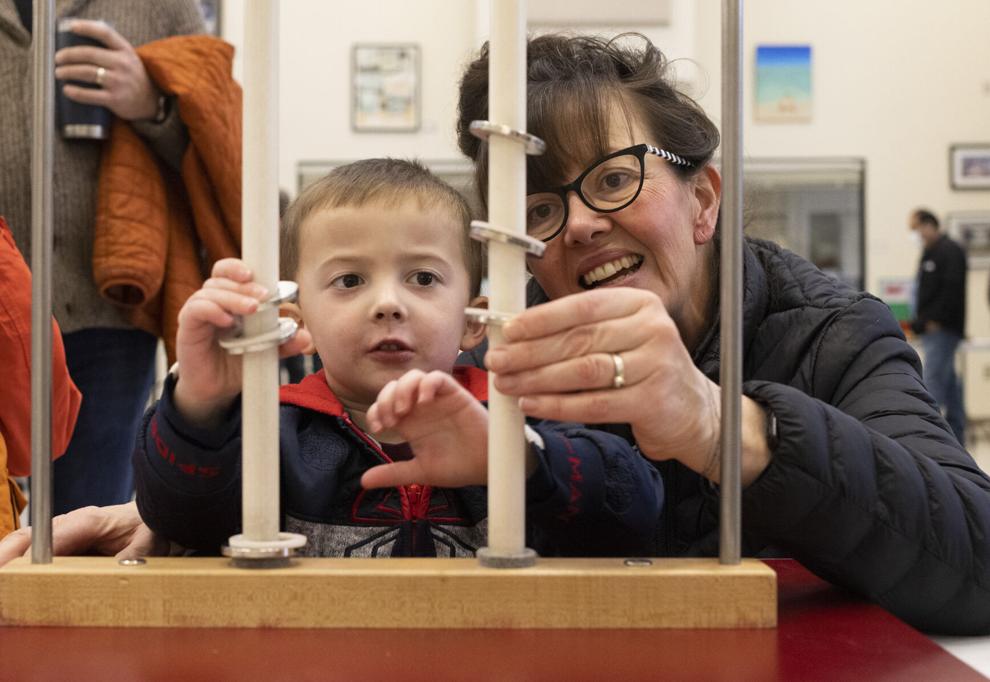 Raj stressed the importance of getting students involved at a young age, while they are still curious and imagining what they might one day become. By the time their children enter high school, many of them have already made up their minds about the professional path they want to pursue.
"If you get them interested in STEM … at this age, they will continue to be interested as they grow up," he said.